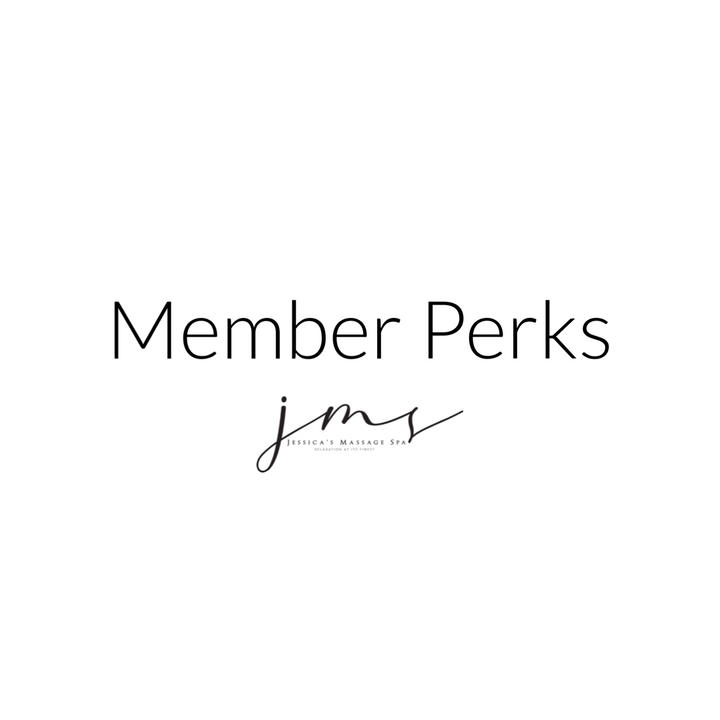 MEMBER PERKS
JMS MEMBERSHIP PERKS:
Additional Massages At Low Monthly Rates
With your JMS membership, you get unlimited additional massages or spa services at low membership rates so you're able to live a more stress-free, pain-free, energetic life!
Invite friends to experience JMS massages for themselves,­ at a discounted rate of course. Ask your local JMS Spa for "Be Our Guest" passes. These entitle friends to a 1-hour massage session at our introductory rate. Now that's a great plan!
Love JMS? Refer us friends! If they become a member within your first month of membership, you'll receive a free one hour massage for every friend that joins, on us. After your first month, you'll receive a $20 credit to spend at the spa for every membership referral to JMS.
Share one membership massage per month with a friend or family member for a transfer fee of only $10 per massage
(same recipient may enjoy one transferred massage every three months by the same member).
You have the option to upgrade the length of your massage session at anytime or to add additional enhancements on to your service with member pricing....which mean big savings!!!!
Allow your spouse or one family member living in the same household to access membership pricing.
Purchase gift certificates or retail at membership pricing.